Replace Missing Teeth – Millis, MA
Renew Your Smile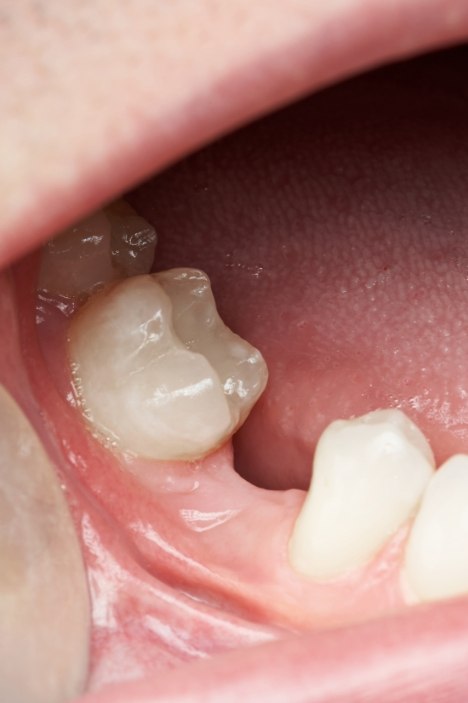 Tooth loss can occur for several reasons, but in this day and age, it doesn't have to be permanent. Here at Main Street Dental, we offer a variety of options for replacing missing teeth in Millis and giving you a confident smile. Dr. Davies and his dental team will help you to reach your optimal oral health goals.
Why Choose Main Street Dental for Replacing Missing Teeth?
In-Network with Many Dental Insurances
Warm, Welcoming Dental Office
Individualized, Gentle Approach to Dental Care
Dental Bridges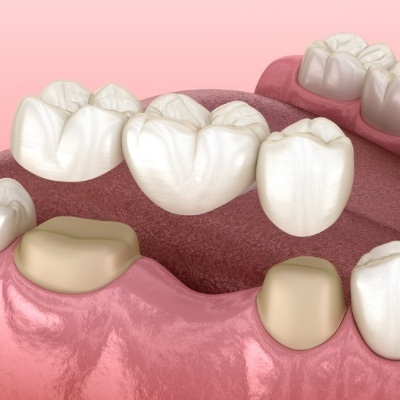 When you've lost a single tooth or even two or three in a row, a dental bridge can be a simple, yet highly effective method of filling the space. You can count on the replacement teeth in the middle to stay sturdily in place. We can craft your dental bridge from various materials depending on your preferences, oral health needs, and goals.
Dentures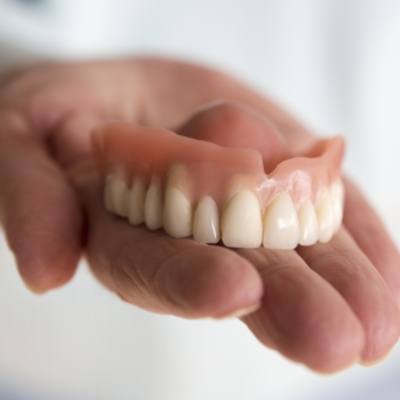 Patients who are missing numerous teeth, or a full arch, may want to consider dentures. These reliable prosthetics have been depended on for centuries to restore patients' ability to chew thoroughly, speak clearly, and smile confidently. Traditional dentures are removable, but we also offer implant dentures for those patients interested in prosthetics with a more solid foundation. Partial dentures are crafted with replacement teeth set into a gum-colored base that fits between healthy teeth and is held in place using metal bars or clasps. A full denture mimics the appearance of an entire row of teeth with the gum-colored base shaped to provide natural suction to keep the denture in place.
Dental Implants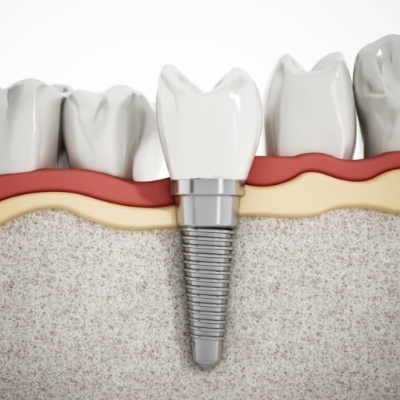 By far the most reliable form of tooth replacement available today, dental implants mimic your original teeth in almost every way. Unlike other options, these small posts replicate the roots of the teeth and are embedded in the jaw. After naturally integrating with the surrounding bone and tissue, dental implants create a foundation strong enough to support a crown, bridge, or denture that will remain stable for decades or even a lifetime to come.
Full-Mouth Reconstruction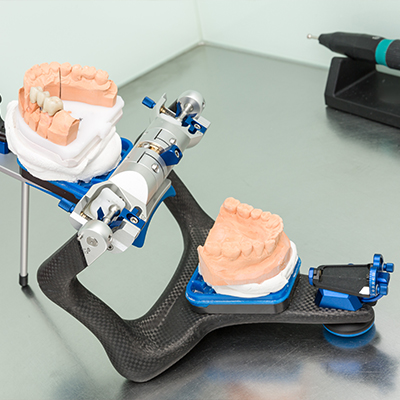 Having a confident smile makes big a difference, and one is within your reach. If you have several teeth in need of replacement or major repair, Dr. Davies' extensive training, knowledge, and experience with restorative and cosmetic dentistry can provide a life-changing difference. He can restore the condition of your teeth using a custom treatment plan known as full-mouth reconstruction. The combination of various dental services will give you a complete, functional, and attractive smile that feels as great as it looks.