Restorative Dentistry – Millis, MA
Renew Your Smile, Strengthen Your Confidence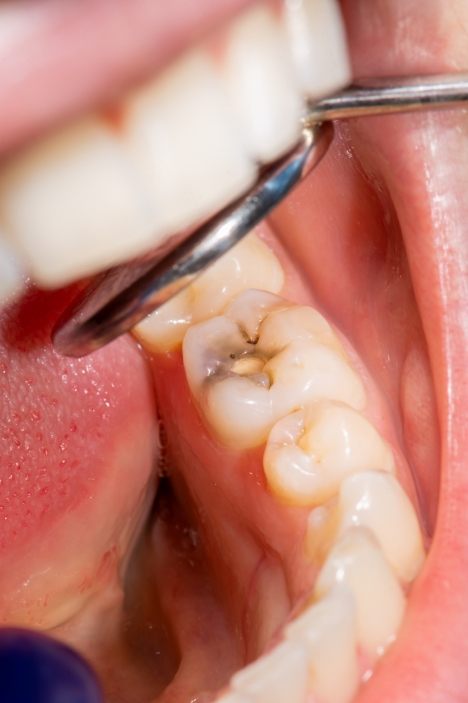 Even the best of home care can still lead to tooth decay or damaged teeth. Dr. Davies and the Main Street Dental team offer a wide variety of solutions to improve your smile while working to preserve your teeth with restorative dentistry in Millis.
Why Choose Main Street Dental for Restorative Dentistry?
Multiple Treatment Options, Including Digital Impressions & Same-Day Crowns
Collaboration w/ Renowned Dental Specialists & Labs
Calming, Comfortable Dental Office
Dental Crowns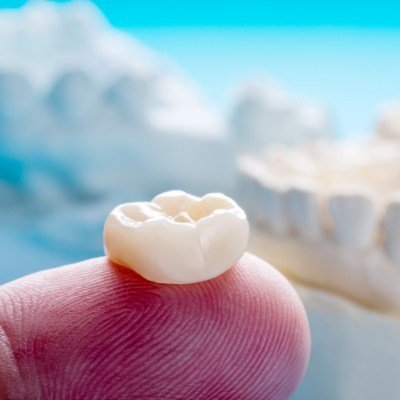 Whether you have a damaged tooth that is in need of repair, a dental implant that needs to be restored, or large complex restorations created, dental crowns are designed to enhance smiles, provide balance to your bite, and ensure comfort while chewing your favorite foods.
The dental crown process is simple, and it typically requires two visits where we take an impression and a lab makes and returns your crown.
However, we do offer CEREC same-day dental crowns for those interested in shorter treatment times. During the first visit, our team prepares teeth for dental crowns and takes diagnostic x-rays, digital images, and impressions that are used by our dental lab or CEREC system to create a customized dental crown. Until the final restoration is completed, patients wear a temporary crown to protect their prepared tooth. Once the custom restoration is complete, patients return to our office, and we exchange the temporary restoration for the permanent solution. If the crown is made in our dental office, we will insert your crown that day so a second appointment is not needed.
Learn More About Dental Crowns
CEREC One-Visit Dental Restorations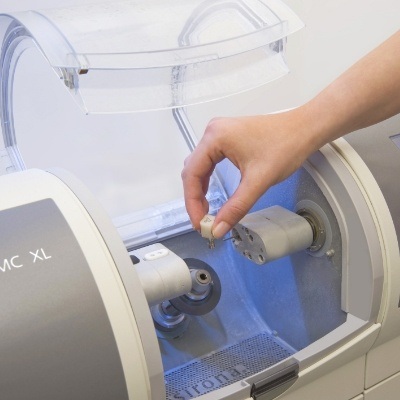 For those patients who would like to restore damaged teeth with a dental crown without a two or more week-long wait for a custom restoration, we offer same-day dental crown restorations using the state-of-the-art CEREC system. CEREC stands for Chairside Economical Restoration of Esthetic Ceramics, and the system uses precise digital scanning software to create a custom dental crown. The digital impressions are shared with an in-office CEREC milling unit where a single piece of dental-grade porcelain is crafted into the custom dental crown within just a few hours.
Learn More About CEREC One-Visit Restorations
Tooth-Colored Fillings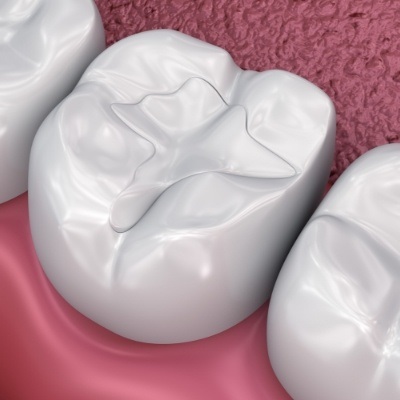 Do you have old silver fillings which need replacement?
Tooth-colored fillings are crafted from a material known as composite resin, which ensures your appearance and maintains your smile even when repairing teeth damaged by cavities. Once damaged or decayed enamel is removed, this glass and plastic mixture is applied directly to the damaged tooth. The putty-like consistency makes it possible for the dentist to mold the material into position, directly restoring the lost shape and structure of teeth. Once the composite resin filling is in place and molded to fit within a patient's smile, an LED curing light is applied to the mixture, hardening it into position.